Thinlinc: Terminal Server Environment
Cheat Sheet
Action

Note

Disconnect Session

Press 'F8' > 'Disconnect'

Screen Lock

Activate: Ctrl - Alt - L,
Unlock: to display password prompt, press any key or move the mouse. Sometimes it's necessary to press Esc two times.

~/thindrives

~/thindrives

Screen Size

Press 'F8' > 'Fullscreen: Disable' to make a fullscreen Window resizable.
This is also useful at the I-MATH Terminals, if the screen size does not fit perfectly to the monitor (deactivate and then activate the fullscreen mode again).

The keyboard will be automatically detected during log in. If you need special characters, the easiest way is to use the 'Compose Key'
Accessing the same session locally (at the institute) and remotely (for example at home) - no hassle anymore with locked Firefox profiles.

IT Support: on your request, it is possible to 'shadow' your session to the IT group - in case of any trouble - just call the IT by phone.
Connect Session
Use any of the Terminals at the institute or use the 'native client' (see below) application on your own computer (Internet access is needed).
Just login.

An already existing session (in the background or on another terminal) will be moved and reconnect you.

Server: tl.math.uzh.ch
By default, the Session is fullscreen. To change this, open the 'popup menu' by pressing F8 and change Full screen.
Disconnect Session
Press F8 to open 'popup menu' and choose disconnect.

If you need the 'F8 key' in an application, assign another key for the popup menu. To do so: F8 > Options > Options > Popup Menu Key. The new setting is only active during the recent connected session.
Get a new and fresh session
Sometimes it happens that your session is locked for some reason (crashed apps, quota problem, ...). A session disconnect / reconnect does not improve the situation.
Please check the option End existing session in the tlclient login window and log in again. Your old session will be killed and a new session will be created. All open applications will be terminated. Open files might be lost. Use is with caution!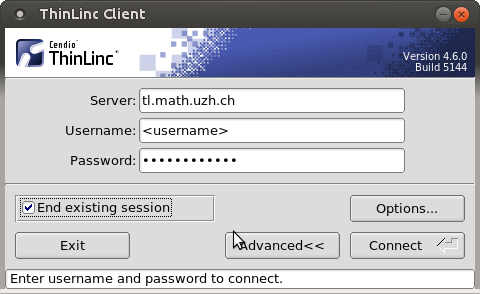 This option is not available via Webaccess.
USB sticks: Terminals in building Y27
If you plug in a USB Stick at the terminal, there is no window, which opens automatically.

Plugged in USB sticks or ext. hard drives will appear in your home directory under the folder thindrives.

Open a Filemanager (Menu: Places) and navigate to your 'home directory > thindrives'.

Mount and unmount happens automatically - wait a few seconds.

If you copy data, wait until the light on the USB stick stops flashing or the progress bar disappear, plus some additional seconds. After that, it's secure to remove the stick.

If the stick does not appear under directory '~/thindrives', please trigger a remount via menu Repair thindrives (USB Stick , ...).
Remote Access: thinlinc@home
By webbrowser
No sound.
No local drives
For touch based devices (Tablets), you'll find a software keyboard on the top of the window,
By native client
Install the native Client (Linux, Windows, Mac): Download

At the moment, there is no native Android, Windows Phone or iOS support. Use the webclient instead.

Start the native client and connect to:

tl.math.uzh.ch

Be aware, the second character of the servername is a lowercase 'L'!

Username / Password: as your I-MATH Account.

It is possible that you have to accept the hostkey: press 'Continue'
Disconnect / toggle Full screen: Pressing 'F8' opens a menu, with options for:

Disconnect.

changing Full Screen.

Best practice: it's not necessary to log out, just disconnect.
Printing at home
Choose Thinlocal as Printer

It automatically uses your default printer configured on your PC/Laptop at home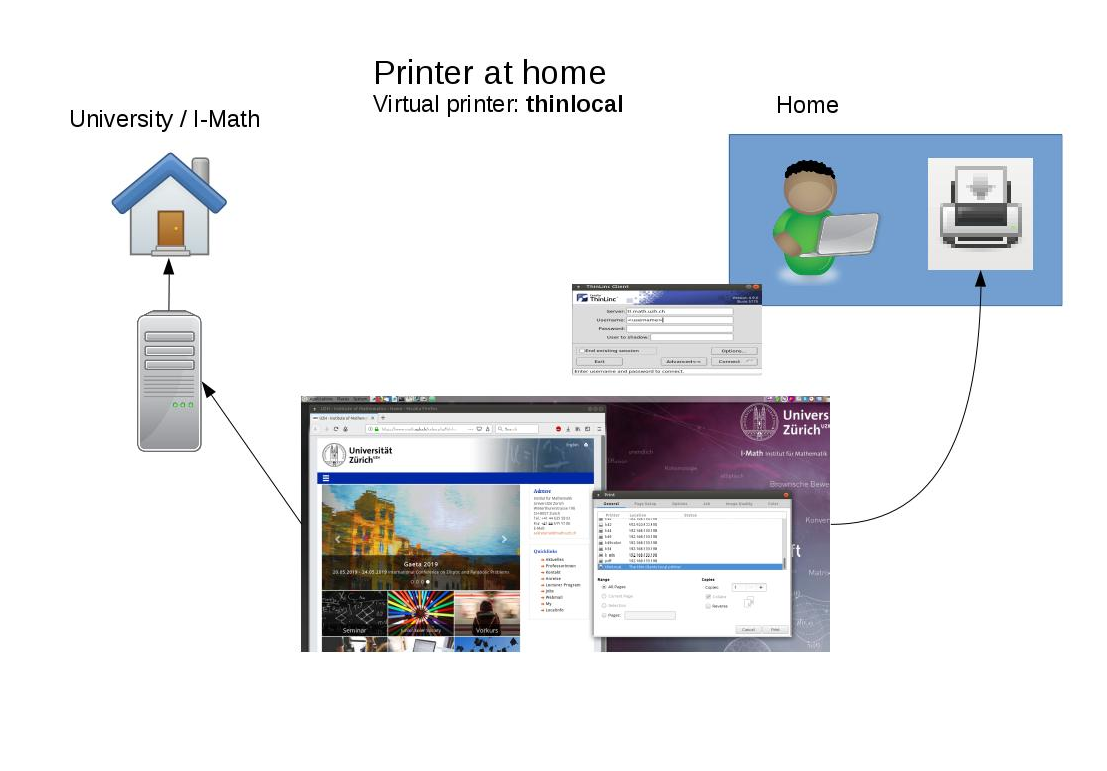 Copy files from/to the Thinlinc Session
This is is very similar as with the USB sticks above.

Add a mapping of local directories to the ~/thindrives directory inside the thinlinc session.

Do the mapping before you connect to the session:

Open the 'Thinlinc Client' and choose Options > Local Devices > Drives: Details

Add a new directory and set permissions.

If there are troubles with a mapped directory: inside the thinlinc session, choose the menu Repair thindrives (USB Stick , ...).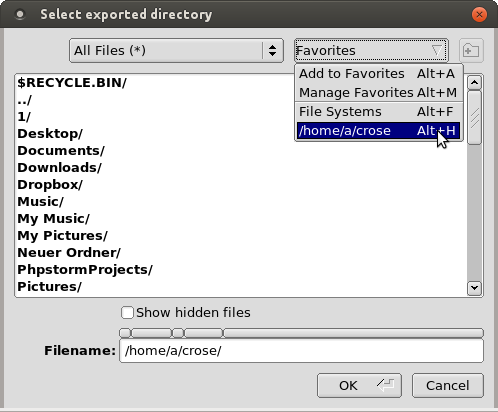 Connect to your thinlinc session.

Open the filemanager and navigate to thindrives inside your home directory.

If the directory does not appear under directory '~/thindrives', please trigger a remount via menu Repair thindrives (USB Stick , ...).
Dropbox
You can also use dropbox or switchdrive to copy data to the thinlinc session.
Keyboard Layout
A quick solution, to type characters not directly accessible on the keyboard, is by using the 'compose key' - please check ComposeKey.

Select keyboard layout:

The Keyboard layout is stored on the terminal.
If you move to a different terminal, you have to select the keyboard again.
Before you connect to a thinlinc session (or if you are already logged into thinlinc: press F8 and uncheck 'Full screen'), select on the lower left corner:

Keyboard > Keyboard Layout: Edit ...

Website to convert keystrokes to specific languages: http://www.typeit.org/
MS-Teams / Zoom / Skype
Audio/Video Test: https://janus.conf.meetecho.com/echotest.html (press 'Start' on the top)

Webcam Support:

Terminal in Y27: plug in the webcam.

Personal laptop: NO webcam support. Please start your VideoCall outside of the Thinlinc session.

You can borrow a webcam and/or a headset from Support.

The Camera will not be available if you are already using it in another application. (Only one Application can access it at a time)
When the camera is on, there is a green Light on the left side of the lense.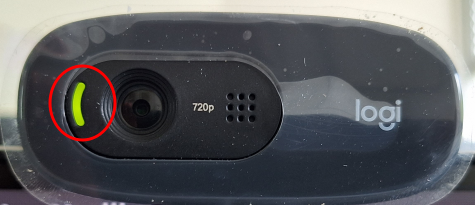 Audio
Audio redirection only works with the native client - not with the thinlinc browser version.

Tablet: There is no sound redirecting, because there is no native client.

If there is no sound at all (verify by playing a youtube video), check the 'Audio redirection' via Pulse Audio Volume Control

ok: Output: Tunnel to 127.0.0.1:5...

broken: Output: Dummy output

If broken: Disconnet (F8 > Disconnect) Thinlinc Session and log in again. Wait 5 seonds, 'Dummy...' should be replaced by 'Tunnel...'.

If still 'Dummy...' appears, `Logut' completely (System > Logout) and log in again. Now it should be fine.

Audio / Mic is not working - do the following steps, exact in the given order:

F8 > Sesssion disconnect and than login again.

Unplug the USB Headset, wait 3 seconds and plug in again.
Applets
Installation:
Menu > Settings > Applets > Download (wait 10 seconds until the list is updated)
Download the wished app.
Switch to 'Manage' and activate (click on '+') the applet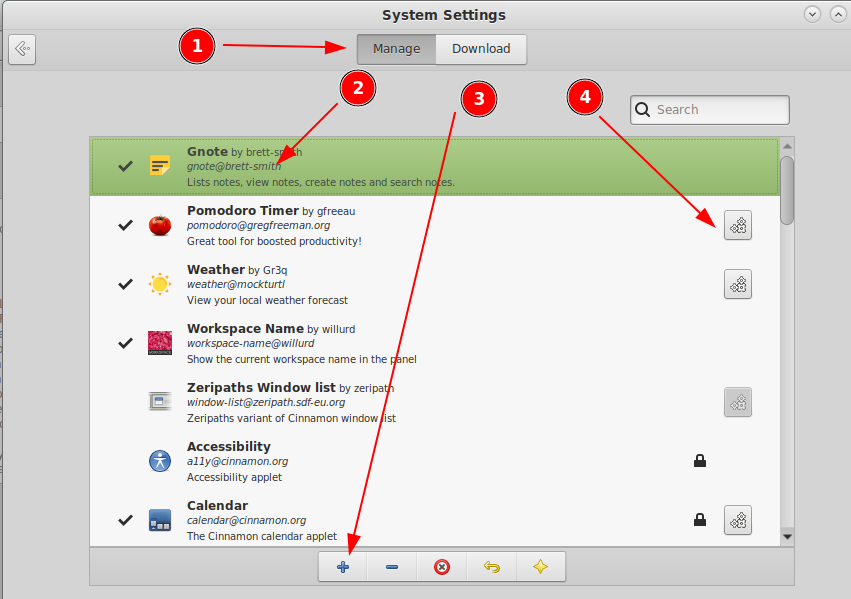 Filemanager: Nemo
FAQ
Q: The native client does not work
Q: Thinlinc via Webbrowser - clipboard is not working

A: Known limitation in webbrowser, please use the native client.
Issues
If the System is using the wrong Audio Device or Microphone, unplug and plug again the desired device.

If your camera is not recognized by the application, enter tlwebcam-ctl list-cameras in the Terminal, to make sure the camera is connected in the first place. There needs to be at least one camera listed.
If the cameras' light isn't on and the Camera doesn't display anything in your VideoMeeting/Recording, enter tlwebcam-reload in the Terminal to reload the service completely.