Skype
.
Another skype instance may exist
If you start skype on several machines and try to log in with the same username, the login will fail.
To kill all running skype processes on all servers, open a terminal and type:
killApp -s
You might be asked serveral times for your passord (everytime when the script logs on the next server).
Skype won't start
After an unclean stop of Skype (application crashes, desktop session crash, server crash ) it happened frequently that a new start of the application fails.
To repair the setup, start either

Applications > System Tools > Repair Skype, or

skype-clean.sh from a terminal.
Configure on Terminal
Connect the headphone to the terminal correctly.

Configure the right audio devices in gnome: System > Preferences > Sound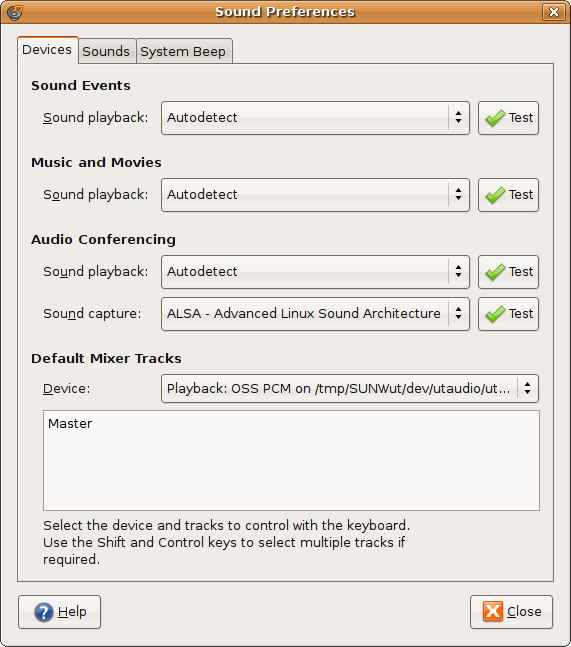 Start Skype: Applications > Internet > Skype and log on.

Configure the right audio devices in skype: Ctrl - O > Sound Devices