Setup Y27H36
This rooms has a special key! Get the key to room Y27H36 from secretary (Y27K16) or IT group (Y27J40), during Friday.
Video & Sound
Presentation: any medium laptop will be fine. Requirements:

VGA output.
3.5mm ear jack output.

Best: Reserve & rent a Laptop from IMATH IT group.
Beamer
Power on the Beamer

Check the Speaker switch: position to 1

Laptop
Connect

Power
VGA
Network (LAN)

Sound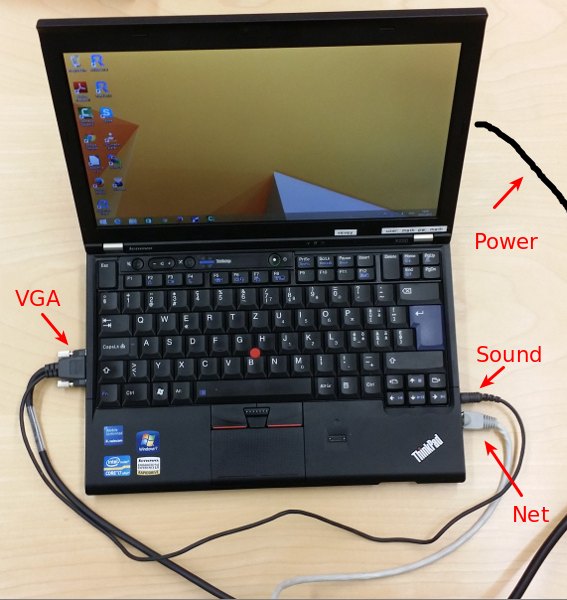 Power on the laptop.
Check the Screen resolution.

Maybe you get a message that '1280x720 ist not optimal' - ignore this. This is the best.

If you don't have 1280x720, try to configure it.
This resolution gives you the biggest physical size on the wall, the sharpest image and the best video quality.
Video
The picture below shows the best screen size:
Start Firefox, open the URLs from above.
After starting a video - on the bottom line of the 'video player':

click the small gear-wheel, settings, and change the quality to 1040p or 720p (HD) ,

make the 'video player' fullscreen